If you go searching, it can be hard to find an Indian, young or old, who does not have some amazing memories of cricket. Vice President, Marketing and New Business Development, AB InBev, Vineet Sharma, is no different. In the first of a series of interviews titled My Cricket World Cup Memories, here he is sharing his cricketing experiences and letting us know who he is eager to watch at the upcoming T20 World Cup…So, what are some of your early memories of watching the Cricket World Cup on TV?

My earliest memories of watching a World Cup cricket match go back to 1999. That match was in Lords, England. It was the first time that I vividly remember watching the India match. I was just a kid at the time, I loved cricket a lot, and I was depressed because we didn't do well in that match.
Speaking of memories, do you have a favorite cricket world cup memory? Something that excites you even today?

I have two of these memories. One of my favorite memories is the inaugural 2007 T20 World Cup Finals. I've been glued to the TV screen since the first match, but it was the final – that scene when Joginder Sharma came grazing at the Lamp Right game, and that was by Sreesanth! Every time I replay that scene in my head – that moment of uncertainty, and exhilaration seconds later! I still get goosebumps when I think of the poise that (MS) Dhoni showed at the time. My second biggest memory is also that of Dhoni – he's a rock star – that's the ending in Wankhede, that of the 50+ World Cup.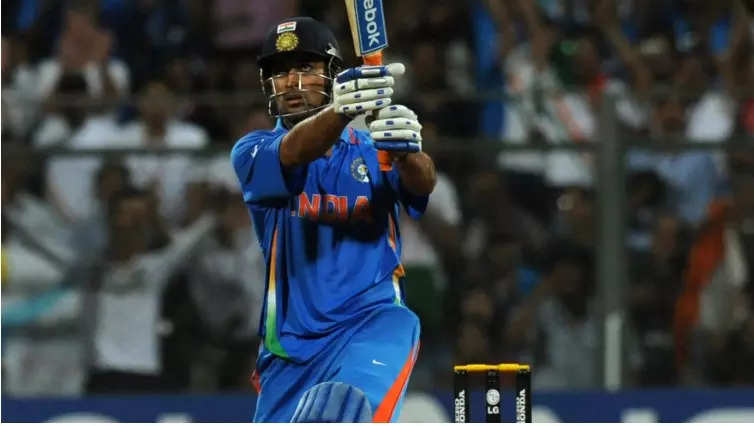 What is the experience of watching cricket on TV that you will never forget?Obviously, as an Indian you always hope that India wins all the matches you play. But this 50-time World Cup Final in Wankedi, India, which I just mentioned, meant so much to me that I will never forget it. I can still remember – my first job was in Bhopal, India. I was away from my family and friends and was watching the game with my teammates, who became so much more than just teammates, all thanks to the World Cup. We all celebrated like crazy when that six happened, and there was so much excitement and happiness – I'm going to take those memories to the grave with me.
There may be a million superstition stories associated with Indian cricket fans out there. What is yours? Do you have any particular myth when watching cricket matches on TV?
(LaughWell, I'm not a superstitious guy, actually. But yes, when it comes to cricket, I'm a bit superstitious. I mean, a little divine luck is always welcome, right? I remember this obvious example – when Sachin was hitting 200 in Gwalior. It was 2010 if I'm right, and we were playing South Africa. And we had this thing that everyone had to stay seated in the same position, and no one was allowed to move. Today, I think this is a very common superstition, but it was one match where I was really superstitious.
When it comes to rooting for our favorite player, at the upcoming T20 World Cup in October, which player are you most looking forward to watching?I admit I adore Kuala Lumpur Rahul. I belong to Punjab and was also the captain of Punjab at one point. So, I have a secret love affair with the guy. I am currently working in Bangalore and he is a Karnataka boy so I hope like crazy to see what kind of magic he will bring to the game. I think he'll put on gloves and hit, too. If he did, it would be really nice to open up for India in T20 format. I look forward to seeing him set new records year after year. So, this time too, I'll be watching it intently.
And just before logging out, do you have any message for Team India?

I wish Team India all the best, and one of the reasons I'm really looking forward to the World Cup is that we have a good team. I know – well, I hope – they win. All the best!
The FIFA Men's T20 World Cup kicks off on October 16 live and exclusively on Star Sports Network with the much-anticipated showdown between India and Pakistan returning on October 23. Last year's T20 World Cup had a cumulative reach of over 400 million viewers on TV while India vs Pakistan match was the highest ranked match in 6 years with TVR at 15.8. (Source: BARC)

Brand Connect Initiative

Disclaimer: Content produced by Star Sports Team. ETBrandEquity may or may not subscribe to the opinions produced in the article..